Okay, well, I'll start with what I got for Christmas: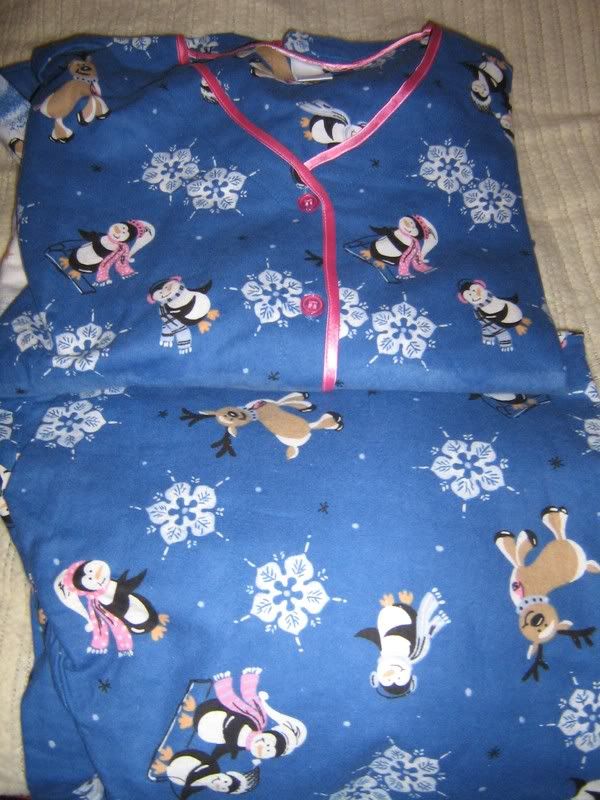 Pajamas from Ed & Elaine. Also got a file folder, pocket calculator, and gift card for Liquidation World

Cookies from Ian & Liz

Bathstuff from my step-sis.

Cash + candy from my mom and aunt




Digital photo frame from JGB

Personalised CD and necklace from
phantomeor

Swan Lake dvd from
_leafy (Plus 1 homemade cd and the new POTF cd for my b-day.)

Webkinz cat, trivia game, WalMart gift card from my dad. (The Lego book was my birthday present.)
- I bought 2 PC games: "Overclocked" and "Outcry" with my gift card. I've made a decision not to buy any PC games after this as they are nearly impossible to re-sell.

Also got a bookmark from
tigerlilymusing. Year of the rooster ftw! (It arrived yesterday.)


Sorry if I forgot anyone! I got a lot of lovely cards as well.

Okay, so we had Christmas Dinner at my mom's on Boxing Day. I'm glad we got to have dinner and gift exchange and everything before they called to tell us they were sending oma to the hospital. I tried to be optimistic, but my mom said things were really bad. Leah flew out on Tuesday and we stayed in Hamilton until Thursday.
On New Year's Eve, Tom decided to throw a fit (and a remote) at Marilyn. It was so fucked up. The only highlight of my night was the call from Dave and the text messages from friends. I really hope everyone else had a good NYE.

All in all, I think 2008 was a pretty good year for me. Other than spending the last 2 months of the year thinking I'd be attending funerals. I got my own apartment for the first time in my life and it's been going well. I think if my today self met myself in 2004, I wouldn't believe it was me. I am so different. Also so much the same in very many fundamental ways, but...

Okay, so I think it was Sunday that they moved oma back to the nursing home. I just can't believe she recovered so quickly when she was so close to leaving us. Had Xmas lunch with dad on Saturday; went to mom's for supper on Sunday. Yesterday, Leah and I hobbled over to the pharmacy. Today went with dad to see the other grandparents. My grandpa has this toy bird that he talks to. I tried to get video of it, but didn't get anything good. It's kinda sad and funny at the same time.

I must have done something worse than just break my toe, because that toe looks healed but the rest of my foot is bruised and blue, so I think I did worse damage than I thought originally.

Things have been hectic. Leah has had to make a thousand phone calls and is making arrangements to move back to Ontario. Her landlord is being a bitch and airfare is still retarded until the 16th. While she's out here, she's not making any money to pay her bills back out west. Her and mom have an appointment with the bank on Thursday.

We rented some movies from the library. 2 cirque dvds, The Vicar of Dibley, Taking Lives, and The Clinic.

When we got here from Hamilton, first the internet wasn't working and then the computer was acting up. Argh.

Food disappears a lot quicker feeding 2 people rather than 1. lol.

Okay, well, I am looking forward to doing nothing tomorrow. Very tired from constant social interaction.